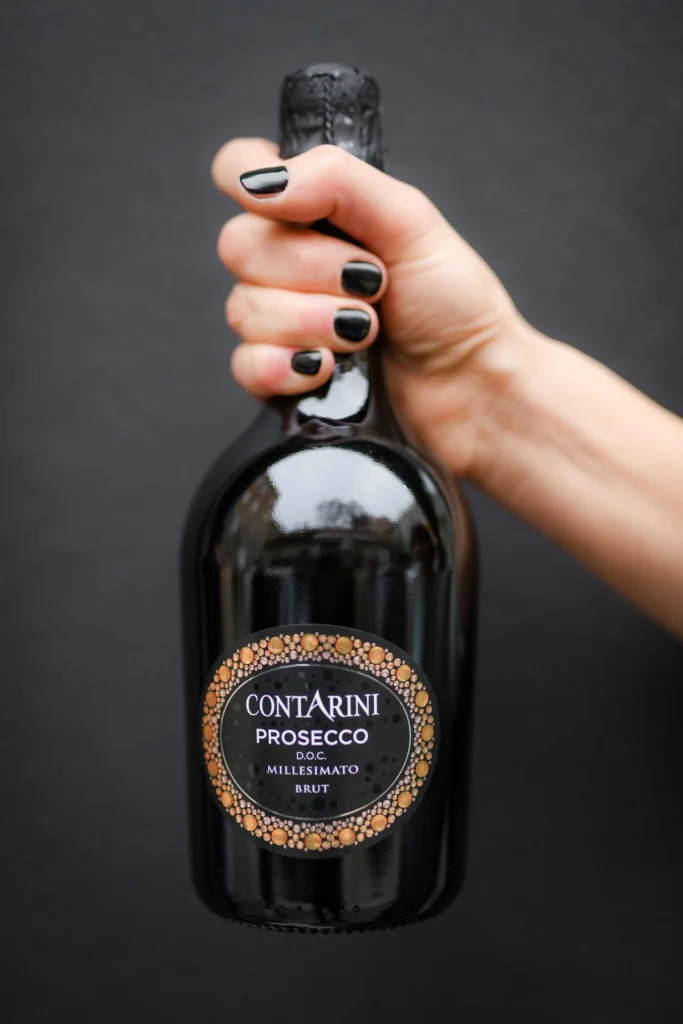 Contarini Prosecco, Prosecco DOC Treviso, Italija
Palate cleansing, bubbly light refreshment, easy to drink with an apple and pear aromatics. Ideal Prosecco Extra Dry aperitif.
Jagunić La Bulle Rose Brut, Plešivica
Pink bubbles of Pinot Noir and Portugiser from Plešivica in an ideal balance. The invigorating fruitiness of strawberries and cherries in the serious Champagne method manner.
Geržinić Malvazija, Istra
Most dominant style of Malvasia Istriana, "clean&green" refreshment with gentle notes of acacia flowers, apricot and other stone fruit.
Saints Hills Mala Nevina, Istra
Medium bodied blend of Malvasia Istriana and Chardonnay, creamy, a bit spicy, with pleasant freshness.
Pasji Rep Zelen, Vipava, Slovenija (bio-dynamic)
Subtle, elegant, yet powerful. A unique interpretation of the indigenous Vipava variety achieves purity and clarity in bio-dynamic wine-making.
Off-dry blend of Graševina, Riesling, Manzoni, Sauvignon Blanc and Yellow Muscat. It has an intense aroma, a floral-fruity character and a medium-full body.
Kosovec Škrlet, Moslavina (organic)
An example of quality over quantity, a penetrating and impressive expression of a distinctly continental variety, organically grown grapes and fermentation on our own yeasts.
Vugava embodies a lot of Mediterranean character from the sandy vineyard of Vis island with slightly smoky herbal notes and stone fruit in a well-rounded and balanced body.
The aromatic fullness and ripe character of autochthonous vugava can only be achieved in the original terroir. Intoxicating and drinkable at the same time.
Jakopić Pušipel, Međimurje
A harmonious wine with a rounded taste and a refreshing character with a certain ripeness in the aftertaste. Pušipel is the name for the Moslavac variety, known globally as Furmint.
Jakopić Sauvignon, Međimurje
Aromatic Sauvignon with a pronounced aroma of elderberry and flowery scents, that balances between freshness and residual sugar.
Merga Victa Pošip, Otok Korčula, Dalmacija
Grown on the outskirts of Smokvica, the birthplace of Pošip. Crispy wine with a light body. Fruity palate dominated by citruses and green apples.
Cota Vina Baba Manda, Dalmacija
Traditional blend of Debit and Maraština. A week of skin contact gives it a charming crunchiness, but still lets the citrusy fruitiness shine.
Cretapaglia Sciccu Vino Bianco, Calabria, Italija
A blend of three grapes (Guarnaccia, Guardavalle, Mantonico). Exotic fruit, honey (acacia) and flowers on the nose, savory, mineral and juicy on the palate.
Saints Hills Le Chiffre, Istra
Full body, high acidity, and a decent length on the finish. For lovers of Chardonnay aged in oak but balanced.
MonteMoro Malvazija aMorus, Slovenska Istra
6 days of maceration achieved the aromas of citrus, peaches, flowers of acacia and sweet spices, minerality on the palate, but also clarity, elegance and structure.
Milan Pošip, Kaštela, Dalmacija
Dedicated exclusively to Pošip, Ivica Milan grows Pošip in a pergola, to protect the fruit from direct sun and expose it to the wind. Such evenly ripened grapes can be felt in every sip.
Tatsis Malagousia, Macedonia, Grčka (bio-dynamic)
Orange hues in the glass, but also freshness and purity. A moderate body, intense acidity, pleasant texture and complex aromas.
Wittman Riesling, Rheinhessen, Njemačka (bio-dynamic)
A dry Riesling with tension and body, very mineral wine with very marked acidity. Seductive aromas of lemon zest, orange peel and lime.
Orsi Vigneto San Vito Posca Bianca, Emilia Romagna, Italija (bio-dynamic)
A "non-vintage" blend of Pignoletto, Alionza, Albana and Malvasia from different vineyards and of various vintages. Easy to drink, yet it's anything but simple.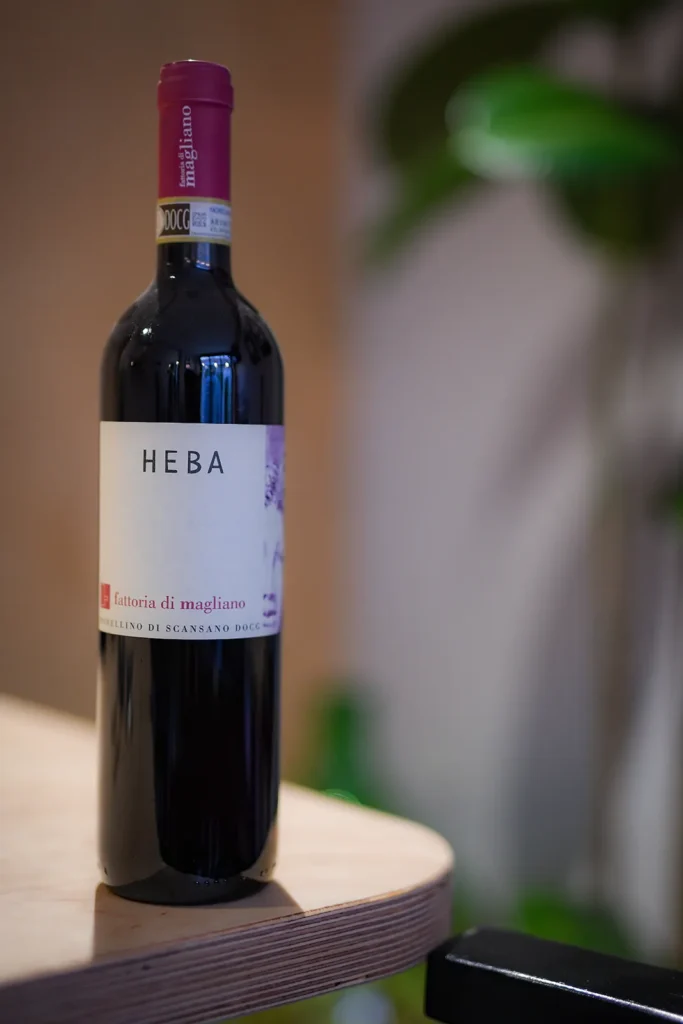 Dalmatian Dog Babić, Dalmacija (organic)
A barking dog never bites, but what if it smiles contentedly? Balanced Babić of surprising drinkability and fullness of flavor with a characteristic cherry that dominates the aromatic profile.
Tomić Illyricum, Dalmacija
A pleasant combination of Plavac and Cabernet Sauvignon opens with aromas of prunes and dark berries, with notes of tobacco and vanilla from aging in oak barrels.
Tomaz Teran Barbarossa, Istra
Fruit & dirt of Teran elevated by fine cellar handling, touched by vanilla and leather. Mellowed roughness of Teran.
Bedalov Dobričić, Dalmacija (organic)
Experience depth and spiciness. Local grape Dobričić was considered to be the other parent of Plavac mali. This is one of the few monovarietal Dobričić existing on the market.
Sontacchi Kitokret, Slavonija (organic)
This legendary teasing label preserves one of the most serious Cabernet Francs in Croatia today. Vinous earthiness character with balsamic and fruit notes, complexity and progression on the palate.
Rozić, Plavac Mali 2015, Dalmacija
Unfairly neglected along with Dingač and Postup, the location of Mili has equal conditions for growing the best grapes, which Rozić's wines successfully demonstrate.
Saints Hills St.Heels Rose, Dalmacija
The very first Plavac grape from Dingač vineyard vinified as a rose wine! Dingač character in a pink expression, fruity and refreshing.
Heba Fattoria di Magliano, Morellino di Scansano, Italija (organic)
Red fruit of Sangiovese grapes and sweet spices of Syrah give soft and juicy, well balanced, author's wine.
Kosovec Frankovka Selekcija, Moslavina (organic)
Few people know how deeply complex Frankovka can be. Among them, Ivan Kosovac, who for his selection chose the best grapes at ideal maturity and aged them in wooden barrels.
Cota Vina Pero J'Dero, Dalmacija (organic)
Traditional blend of Debit and Maraština. A week of skin contact gives it a charming crunchiness, but still lets the citrusy fruitiness shine.
Bedalov Crljenak Kaštelanski, Dalmacija (organic)
Taste the famous Zinfandel nurtured in its place of origin and indulge in vinous fruity sensations with Mediterranean character.
Delusional wine Babić (organic)
They said he was delusional. How can someone who until recently built a corporate career in London achieve such an authentic expression of the Babić variety? Layered with progression on the palate, mineral and balsamic finish.
La Stoppa Camporomano, Emilia-Romagna, Italija (organic)
Elena Pantaleoni, the prominent heroine of organic wines, makes wines from authentic varieties of her region on her estate. Camporomano is a 100% Barbera variety. Powerful, bold expression of Barbera.
La Stoppa Trebbiolo, Emilia-Romagna, Italija (organic)
Elena Pantaleoni, the prominent heroine of organic wines, makes wines from authentic varieties of her region on her estate. Trebbiolo is a wine made from the selection of Barbera and Bonarda grapes, alive, expressive and a bit wild.
Baraka Malena Rose, Dalmacija
Light and approachable, easy drinking rose wine from the Plavina variety, picked early for the making of rose. Wild strawberries and raspberries dominate the refreshing whole.
Bunčić Issa prošek, Otok Vis, Dalmacija (organic)
Traditional "prošek" of incredible balance made from Plavac grapes dried on the vines of the Vis vineyard. Like chewing on chilled fully ripe red grapes.